Liked It
On-Time
12
caterers available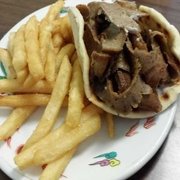 Mediterranean & Lebanese
We offer Mediterranean and Lebanese classics like Gyros, Mousaka, and falafel. All of our food is made with the best possible ingredients.
Founded by Firemen
2X Points
253 Reviews –
Firehouse Subs was founded in Jacksonville, Fla., by former firefighting brothers Chris & Robin Sorensen, and serves subs with large portions of premium meats, cheeses, and fresh produce. As they s...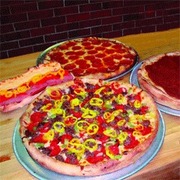 Old-Fashioned Pizza
We make all of our pizzas the old fashioned way, the crust is rolled by hand, using dough made fresh by hand every few hours. The sauce is made from scratch, fresh every day. Our philosophy on chee...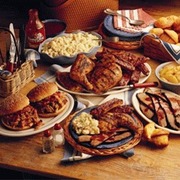 Over 712 Awards!
50 Reviews –
Winner of over 500 BBQ awards, including "Best Ribs in America" at Topps' Great American Ribfest. Go on and make your next event "famous"!
Hot Fresh Every Day
287 Reviews –
Einstein Bros Bagels wrote the book on bagels! But we offer more as well: darn good coffees, breakfast and deli sandwiches, and baked sweets.
Light & Tasty Pitas
78 Reviews –
Light pita sandwiches for a fresh, healthy alternative to fast food. A great lunch for any appetite.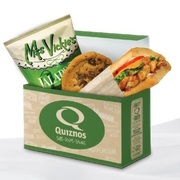 Mmmmm ... Toasty
45 Reviews –
Uncompromising quality for busy people looking for a tasty, fresher alternative to traditional fast food. Quiznos offers better-tasting food through creative, chef-inspired recipes using premium qu...
Eat Fresh
67 Reviews –
The 2009 Zagat Fast-Food Survey rated SUBWAY the #1 overall provider of "Healthy Options", "Best Service" as well as "Most Popular"!
Better Pizza
37 Reviews –
Better ingredients. Better pizza. We use only hand-tossed, fresh (never frozen) original dough for our pizzas. And don't forget our delicious sides and desserts, too.
Legendary Food
3 Reviews –
It began back in 1993 in Clarksville, Indiana. Our story has become legendary... burgers, chicken, steak, ribs, and all the sides.
Serving Our Friends Daily
Serving dozens of breakfast options since 1987. Our omelettes are a crowd favorite.
Be Good to Yourself
10 Reviews –
Our products are not just good. They're good for you. It's been more than 30 years since Steve, our founder, invented the nutritious and delicious drink now known as a Smoothie. Since then, we have...
Order Together
Invite colleagues and clients to edit this order. It's easy!
Budget: None
Guest Checkout: No

About ezCater
ezCater is the leading marketplace for ordering catering online. You can order from over 36,903 caterers nationwide, and earn rewards on every order. All backed by fantastic customer service. Need help? Just call us, and talk to a real person. No Press 1 nonsense.