Liked It
On-Time
10
caterers available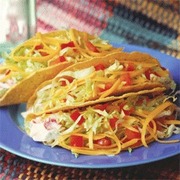 Original Tex-Mex Recipes
We are proud to serve original family recipes for chile con queso, chili con carne and our world famous hot sauce—requested (and shipped) around the world. For more than a decade, we have been vote...
Authentic Mexican Grill
358 Reviews –
Authentic Mexican favorites are always crowd pleasers. Sizzling, mesquite-grilled fajitas, hand-rolled enchiladas, fresh guacamole, zesty salsa...
Casual Dining Experience
121 Reviews –
An express casual dining experience with an emphasis on freshness and flavor, Serving fresh tossed salads, oven-baked sandwiches, made-from-scratch soups, and homemade cakes from Newk's open kitchen.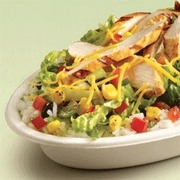 You Deserve Bueno
Our menu features tacos, burritos, and quesadillas. The first Taco Bueno location opened in Abilene, Texas in 1967.
Award-Winning Pizza
2X Points
7 Reviews –
You want service, convenience, variety, value, and quality, then Mazzio's is the easy choice.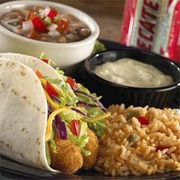 The Mexican Experience
12 Reviews –
We are famous for our authentic Mexican food and top quality Tex Mex menu. Our food and sauces are made from scratch in our kitchens - just like "Mama" would have made!
Eat Fresh
67 Reviews –
The 2009 Zagat Fast-Food Survey rated SUBWAY the #1 overall provider of "Healthy Options", "Best Service" as well as "Most Popular"!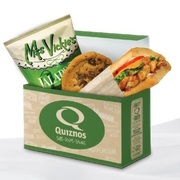 Mmmmm ... Toasty
45 Reviews –
Uncompromising quality for busy people looking for a tasty, fresher alternative to traditional fast food. Quiznos offers better-tasting food through creative, chef-inspired recipes using premium qu...
Legendary Food
3 Reviews –
It began back in 1993 in Clarksville, Indiana. Our story has become legendary... burgers, chicken, steak, ribs, and all the sides.
Better Pizza
37 Reviews –
Better ingredients. Better pizza. We use only hand-tossed, fresh (never frozen) original dough for our pizzas. And don't forget our delicious sides and desserts, too.
Order Together
Invite colleagues and clients to edit this order. It's easy!
Budget: None
Guest Checkout: No

Recent Order Reviews
Wonderful food, on time, fresh & warm. Store loved the place.
– Jennifer
MAIN COMPLAINT IS THAT THE FOOD WAS DELIVERED 30 MINUTES EARLIER THAN THE REQUESTED TIME SO IT HAD TO SIT FOR A WHILE...
– Aubrey
About ezCater
ezCater is the leading marketplace for ordering catering online. You can order from over 37,050 caterers nationwide, and earn rewards on every order. All backed by fantastic customer service. Need help? Just call us, and talk to a real person. No Press 1 nonsense.