Liked It
On-Time
9
caterers available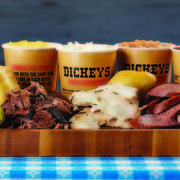 Slow-Cooked, Served Fast
178 Reviews –
For nearly 70 years, Dickey's Barbecue Pit has served up everything from beef brisket, pulled pork, ham, polish sausage, to turkey breast and chicken. We are the perfect barbecue for your next meet...
Authentic Mexican Grill
334 Reviews –
Authentic Mexican favorites are always crowd pleasers. Sizzling, mesquite-grilled fajitas, hand-rolled enchiladas, fresh guacamole, zesty salsa...
Every Bite Lotz Better
175 Reviews –
Schlotzsky's. Better. Catering that features our great sandwiches, toasted wraps - and pizzas, too. You know you love our huge flavors.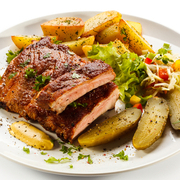 Worry-Free Catering
Worry-free corporate catering since the year 2000. Our diverse kitchen can cook all kinds of cuisine, from Middle Eastern to Creole to South American. We make the magic happen!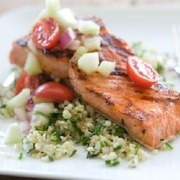 Premiere Houston Caterer
One of the premiere caterers in Houston. Our chef and catering specialists combine the freshest ingredients and experience to create classical continental cuisine with a "contemporary flair." Try o...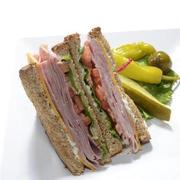 Fresh & Sophisticated
We offer fresh, sophisticated food presentations every time! Whether you need breakfast, sandwich, or hot entree packages, we've got you covered.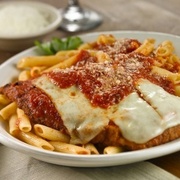 Flavorful Italian Fare
10 Reviews –
We offer flavorful Italian dining. In the spirit of Italian culture, our dishes are served family style and are wonderful for sharing. Dishes enjoyed for generations in villages throughout Italy in...
Fresh & Healthy Food
40 Reviews –
We believe in eating fresh, healthy & wholesome food as a part of a well-balanced life. You can count on fresh, high-quality ingredients and daily made-from-scratch menu items. Perfect for the heal...
Hand-Crafted Ice Cream
5 Reviews –
We hand-craft our ice cream daily in small batches to bring you the freshest ice cream on earth.
Order Together
Invite colleagues and clients to edit this order. It's easy!
Budget: None
Guest Checkout: No

About ezCater
ezCater is the leading marketplace for ordering catering online. You can order from over 36,905 caterers nationwide, and earn rewards on every order. All backed by fantastic customer service. Need help? Just call us, and talk to a real person. No Press 1 nonsense.