Liked It
On-Time
10
caterers available
Slow-Cooked, Served Fast
145 Reviews –
For nearly 70 years, Dickey's Barbecue Pit has served up everything from beef brisket, pulled pork, ham, polish sausage, to turkey breast and chicken. We are the perfect barbecue for your next meet...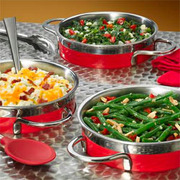 Home Style Meals
586 Reviews –
Time For Something Good. The only thing faster than our 3 hour delivery time is our 2 hour pick-up time. How can we help you with your catering event today?
Fresh American Dining
1,409 Reviews –
Simple, fresh, American dining. Ruby Tuesday is driven by uncompromising freshness and quality, and gracious hospitality.
Eat Fresh
67 Reviews –
The 2009 Zagat Fast-Food Survey rated SUBWAY the #1 overall provider of "Healthy Options", "Best Service" as well as "Most Popular"!
Fast Fresh Healthy Asian
You want to eat healthier, but there are few affordable and tasty options. You are hungry but don't have much time. Samurai Sam's!
Better Pizza
37 Reviews –
Better ingredients. Better pizza. We use only hand-tossed, fresh (never frozen) original dough for our pizzas. And don't forget our delicious sides and desserts, too.
Mmmmm ... Toasty
45 Reviews –
Uncompromising quality for busy people looking for a tasty, fresher alternative to traditional fast food. Quiznos offers better-tasting food through creative, chef-inspired recipes using premium qu...
Serving Our Friends Daily
Serving dozens of breakfast options since 1987. Our omelettes are a crowd favorite.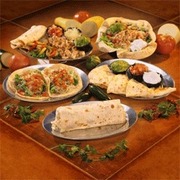 Quick Casual Mexican
It's all about the tortilla. Each one is pressed on the spot. Also we build our burritos simply and strongly, and remember always that every bite counts. We don't use fryers, microwaves, freezers, ...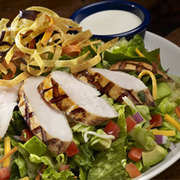 Unique Texas Creations
Texas never tasted so big. Lone Star Steakhouse is all about delivering BIG tastes – truly unique and delicious Texas creations.
Recent Order Reviews
Everyone really raves about your sandwiches! Is is a nice change from the chicken buffet (which everyone loves but co...
– Loralee
About ezCater
ezCater is the leading marketplace for ordering catering online. You can order from over 38,173 caterers nationwide, and earn rewards on every order. All backed by fantastic customer service. Need help? Just call us, and talk to a real person. No Press 1 nonsense.