Liked It
On-Time
13
caterers available
Famous Sweet Tea
481 Reviews –
Sandwiches, spuds, salads, soups and sweets - fresh taste and high quality service. And McAlister's Famous Sweet Tea™ stands out from the usual, too.
Creatively Crafted
Our vision proves that a healthy body is the gateway to a healthy mind. All of our food is creatively crafted and hand tailored to your tastes. We're the right choice for healthy living made simple.
Light & Tasty Pitas
59 Reviews –
Light pita sandwiches for a fresh, healthy alternative to fast food. A great lunch for any appetite.
Every Bite Lotz Better
188 Reviews –
Schlotzsky's. Better. Catering that features our great sandwiches, toasted wraps - and pizzas, too. You know you love our huge flavors.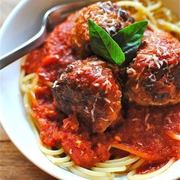 Italian Like No Other!
We offer Italian cuisine like no other, including a variety of pasta dishes, classic entrees, and salads. All of our vegetables are hand-cut and our lasagna is prepared fresh daily. We skip the sho...
Slicing Up Freshness
2X Points
Arby's is the place for people hungering for a better-tasting alternative to traditional fast food. Our menu includes slow-roasted roast beef, ham, and chicken salad sandwiches. Let us make your ne...
Better Pizza
57 Reviews –
Better ingredients. Better pizza. We use only hand-tossed, fresh (never frozen) original dough for our pizzas. And don't forget our delicious sides and desserts, too.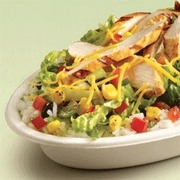 You Deserve Bueno
Our menu features tacos, burritos, and quesadillas. The first Taco Bueno location opened in Abilene, Texas in 1967.
Authentic Mexican Grill
399 Reviews –
Authentic Mexican favorites are always crowd pleasers. Sizzling, mesquite-grilled fajitas, hand-rolled enchiladas, fresh guacamole, zesty salsa...
Eat Fresh
67 Reviews –
The 2009 Zagat Fast-Food Survey rated SUBWAY the #1 overall provider of "Healthy Options", "Best Service" as well as "Most Popular"!
Legendary Food
3 Reviews –
It began back in 1993 in Clarksville, Indiana. Our story has become legendary... burgers, chicken, steak, ribs, and all the sides.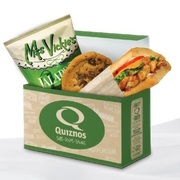 Mmmmm ... Toasty
45 Reviews –
Uncompromising quality for busy people looking for a tasty, fresher alternative to traditional fast food. Quiznos offers better-tasting food through creative, chef-inspired recipes using premium qu...
Hand-Crafted Ice Cream
5 Reviews –
We hand-craft our ice cream daily in small batches to bring you the freshest ice cream on earth.
Order Together
Invite colleagues and clients to edit this order. It's easy!
Budget: None
Guest Checkout: No

About ezCater
ezCater is the leading marketplace for ordering catering online. You can order from over 36,905 caterers nationwide, and earn rewards on every order. All backed by fantastic customer service. Need help? Just call us, and talk to a real person. No Press 1 nonsense.