Liked It
On-Time
13
caterers available
Fresh American Dining
3,105 Reviews –
Simple, fresh, American dining. Ruby Tuesday is driven by uncompromising freshness and quality, and gracious hospitality.
Southwestern Favorites
706 Reviews –
Give your medical office the full Moe's menu of Southwestern favorites. From hot fajita bars to fresh taco salads and our famous Queso dip (and don't forget our cookies), Moe's catering is the memo...
Caterin' Done Right
33 Reviews –
Caterin' done right. Let Shane's figure it out for you. And we always include all the paper, cups, ice, and every other detail to make it easy on you.
Hot Catering
For over 58 years we have been serving quality country cookin' and BBQ. We were seen on Rachel Ray Show and we are in Alan Jackson's "Hard Hat and a Hammer" Video!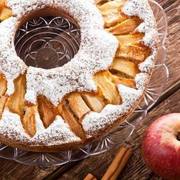 Souther Food With Flare
2X Points
We offer sandwiches, other hot entrees, and great Southern-style food. We also have a breakfast menu, so no matter what time, we can cater your next corporate meeting!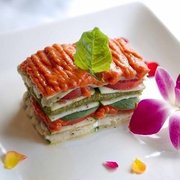 Great for Pharma Catering
8 Reviews –
We have something to please everyone in the office. Try one of our all inclusive buffets or create your own boxed lunches.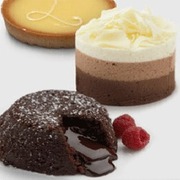 An Appetite for Detail
Explosion Catering will make your event an affair to remember. We provide hot foods, sandwiches, and salads with freshly-prepared food and an appetite for detail.
The Perfect Solution
5X Points
24 Reviews –
We're in the business of making you look good. From breakfast buffets to formal board dinners, Edible Endeavors is the perfect solution when time is tight and you want delicious food beautifully pr...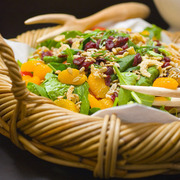 5,000+ Pharma Events
47 Reviews –
A Healthy Appetite is a catering company specializing in affordable healthy catering focused on sales professionals.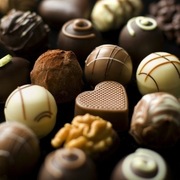 Fancy Chocolate Fountains
2X Points
Treat your guests to something special and order a chocolate fountain at your next function/meeting/event, and don't forget to add the treats for dipping!
Made From Scratch!
6 Reviews –
At Gourmet Express our goal is to provide delicious gourmet food and on time delivery with every meal. We cook everything from scratch on a daily basis using all-natural ingredients!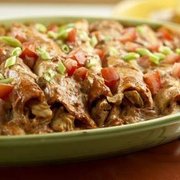 Deli Style Platters
Anything Goes Catering offers great food at great prices. We offer a wide variety of hot entrees and deli style platters. Our diverse menu is sure to please your entire group.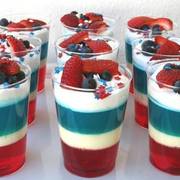 Quality Catering Options
35 Reviews –
JWDO Inc's focus is on meeting the corporate catering needs of today's busy professional. We understand the pressing time constraints of today's world, and yet exceptional service and excellent qua...
Order Together
Invite colleagues and clients to edit this order. It's easy!
Budget: None
Guest Checkout: No

About ezCater
ezCater is the leading marketplace for ordering catering online. You can order from over 36,903 caterers nationwide, and earn rewards on every order. All backed by fantastic customer service. Need help? Just call us, and talk to a real person. No Press 1 nonsense.