Liked It
On-Time
14
caterers available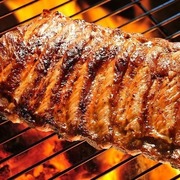 Award-Winning BBQ
We offer you the best Southern-style BBQ around! Our award-winning brisket and famous baby back ribs are sure to please your whole group. Our catering packages are quick and convenient options.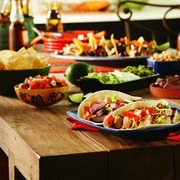 Mexican fresh variety
80 Reviews –
Expanded from a single burrito joint to a multi-state chain, with a full menu of Mexican fare. Enough vegetarian, low-carb, and health-conscious options to satisfy everyone in your party.
Southwestern Favorites
699 Reviews –
Give your medical office the full Moe's menu of Southwestern favorites. From hot fajita bars to fresh taco salads and our famous Queso dip (and don't forget our cookies), Moe's catering is the memo...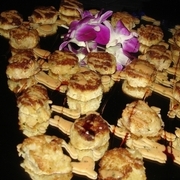 High Quality Catering
4 Reviews –
We have a passion for delivering high quality catering. Our variety of breakfast, lunch platters, and hot entrees make it easy for you to host a successful meeting or event that everyone will enjoy.
Fresh, Fast & Flavorful
35 Reviews –
After 20 years of business, we're still the ultimate destination for a meal that's fresh, fast, and flavorful! Our menu includes salads, soups, sandwiches, and more.
Fresh & Healthy Food
42 Reviews –
We believe in eating fresh, healthy & wholesome food as a part of a well-balanced life. You can count on fresh, high-quality ingredients and daily made-from-scratch menu items. Perfect for the heal...
Hot Fresh Every Day
688 Reviews –
Einstein Bros Bagels wrote the book on bagels! But we offer more as well: darn good coffees, breakfast and deli sandwiches, and baked sweets.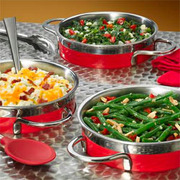 Home Style Meals
617 Reviews –
Time For Something Good. The only thing faster than our 3 hour delivery time is our 2 hour pick-up time. How can we help you with your catering event today?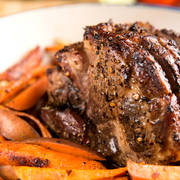 35 Years of Experience
We have been serving high quality catering to the area for over 35 years, and we just keep getting better. We have something on the menu for everyone! Try our hot buffet for lunch, or perhaps our b...
Quality Sandwiches & More
3X Points
High quality sandwiches, entrees, and salads reasonably priced for your next lunch. We're recognized as one of the best caterers in the Orlando area.
Fresh American Dining
1,910 Reviews –
Simple, fresh, American dining. Ruby Tuesday is driven by uncompromising freshness and quality, and gracious hospitality.
Founded by Firemen
133 Reviews –
Firehouse Subs was founded in Jacksonville, Fla., by former firefighting brothers Chris & Robin Sorensen, and serves subs with large portions of premium meats, cheeses, and fresh produce. As they s...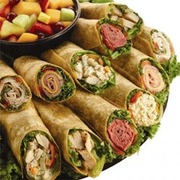 Best New York Style Deli
12 Reviews –
Voted "Best New York Style Deli" by Tampa Magazine! In addition to all your favorites--from corned beef piled high on thick slices of freshly-baked rye to classic Reubens and chicken noodle soup--w...
Innovative Irresistible
We are a modern artisan bakery. All our items are hand made in small batches. Our unique and original flavor couplings will please ever palate. We use only fresh, high quality ingredients in our pr...
Order Together
Invite colleagues and clients to edit this order. It's easy!
Budget: None
Guest Checkout: No

About ezCater
ezCater is the leading marketplace for ordering catering online. You can order from over 37,050 caterers nationwide, and earn rewards on every order. All backed by fantastic customer service. Need help? Just call us, and talk to a real person. No Press 1 nonsense.