Liked It
On-Time
8
caterers available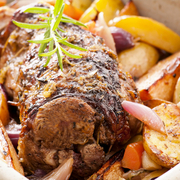 Fresh Catering
We use only the freshest, highest-quality ingredients we can find to create a gourmet experience for your event. We offer diverse styles and flavors; you're sure to find something you love.
Fresh American Dining
2,263 Reviews –
Simple, fresh, American dining. Ruby Tuesday is driven by uncompromising freshness and quality, and gracious hospitality.
Affordable Hot Catering
46 Reviews –
Hot Catering, Breakfast, Lunch, Dinner, Sandwiches - At Rx Catering, we understand the daily demands placed on you and your schedule. Allow Rx Catering to take away some of that stress. We have ded...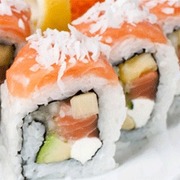 Healthy Japanese
At Kobe Japanese Steakhouse, our specialities are teppanyaki cuisine and sushi. Japanese food is light and healthy! Your office will say "arigato" - Japanese for "thank you" - for this treat.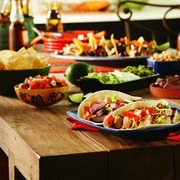 Mexican fresh variety
39 Reviews –
Expanded from a single burrito joint to a multi-state chain, with a full menu of Mexican fare. Enough vegetarian, low-carb, and health-conscious options to satisfy everyone in your party.
Casual Dining Experience
115 Reviews –
An express casual dining experience with an emphasis on freshness and flavor, Serving fresh tossed salads, oven-baked sandwiches, made-from-scratch soups, and homemade cakes from Newk's open kitchen.
Healthful, tasty sammies
62 Reviews –
Our healthy foods will make your next medical office visit a success. Sandwich recipes developed over 30 years for our original rolled sandwiches include fresh herbs and top quality ingredients in ...
Serving Our Friends Daily
Serving dozens of breakfast options since 1987. Our omelettes are a crowd favorite.
Order Together
Invite colleagues and clients to edit this order. It's easy!
Budget: None
Guest Checkout: No

About ezCater
ezCater is the leading marketplace for ordering catering online. You can order from over 36,877 caterers nationwide, and earn rewards on every order. All backed by fantastic customer service. Need help? Just call us, and talk to a real person. No Press 1 nonsense.