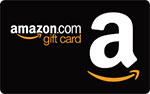 Earn up to 5% in ezRewards Points with every order, and convert them to Amazon.com Gift Cards.
Order Delivery or Take Out from 7 Locations
About Holy Hog BBQ
On ezCater.com since 03/28/2016

    Since 2010, we've made a real name for ourselves in the Tampa area. Our ribs, brisket, and signature jalapeño mac & cheese have won awards and accolades. Customers say our flavors are out of this world. When you experience our smoked meats, you'll understand what makes the hog so holy.