Liked It
On-Time
12
caterers available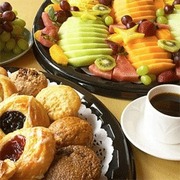 Don't Leave Them Hungry
21 Reviews –
Providing you with breakfast and lunch solutions, including sandwiches and hot entrees. We focus on catering to business and corporate meetings. You can't leave your clients hungry, so come to us!
Founded by Firemen
133 Reviews –
Firehouse Subs was founded in Jacksonville, Fla., by former firefighting brothers Chris & Robin Sorensen, and serves subs with large portions of premium meats, cheeses, and fresh produce. As they s...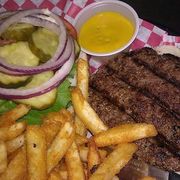 Award Winning Sandwiches
We offer a variety of menu items from catering trays to entree packages. Make sure to try our award winning sandwiches, salads, and soups.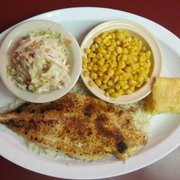 Fresh Southern Cooking
3 Reviews –
The Southern Grill provides fresh southern cooking to people all over the Jacksonville area. Joey's motto is to always try and make every customer happy.
Light & Tasty Pitas
2X Points
83 Reviews –
Light pita sandwiches for a fresh, healthy alternative to fast food. A great lunch for any appetite.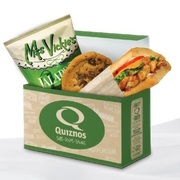 Mmmmm ... Toasty
2X Points
62 Reviews –
Uncompromising quality for busy people looking for a tasty, fresher alternative to traditional fast food. Quiznos offers better-tasting food through creative, chef-inspired recipes using premium qu...
Hot Fresh Every Day
730 Reviews –
Einstein Bros Bagels wrote the book on bagels! But we offer more as well: darn good coffees, breakfast and deli sandwiches, and baked sweets.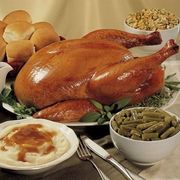 Catered Fried Chicken
Southern cuisine at its best! We believe our customers' needs are of the utmost importance. Our fried chicken can't be beat, and our package deals take care of every detail.
Fresh American Dining
2,789 Reviews –
Simple, fresh, American dining. Ruby Tuesday is driven by uncompromising freshness and quality, and gracious hospitality.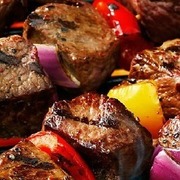 Best quality catering
We offer everything you need to make your event a success. All our food is prepared with the freshest and finest ingredients. We offer full breakfast, lunch and dinner menus.
Catering simplified!
Simple, affordable catering for corporate and social events. With a great number of lunch, dinner, and breakfast items, we can provide you with a solution to your informal dining needs.
Eat Fresh
67 Reviews –
The 2009 Zagat Fast-Food Survey rated SUBWAY the #1 overall provider of "Healthy Options", "Best Service" as well as "Most Popular"!
Order Together
Invite colleagues and clients to edit this order. It's easy!
Budget: None
Guest Checkout: No

About ezCater
ezCater is the leading marketplace for ordering catering online. You can order from over 36,905 caterers nationwide, and earn rewards on every order. All backed by fantastic customer service. Need help? Just call us, and talk to a real person. No Press 1 nonsense.