Liked It
On-Time
14
caterers available
Healthy pita sandwiches
35 Reviews –
Fast, fresh, flavorful pita sandwiches and salads. We're extremely committed to making sandwiches that burst with healthy ingredients!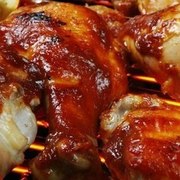 Award-Winning Barbecue
Serving award winning barbecue for over ten years. Try our slow-smoked beef brisket, a customer favorite. The St. Louis Pork Ribs are rich, meaty and also a popular item for catering.
Fresh Halal Catering
We offer fresh and tasty Mediterranean catering. All our food is halal, and we offer vegetarian options as well.
Mmmmm ... Toasty
57 Reviews –
Uncompromising quality for busy people looking for a tasty, fresher alternative to traditional fast food. Quiznos offers better-tasting food through creative, chef-inspired recipes using premium qu...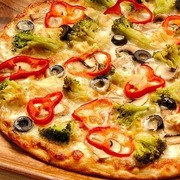 Mouthwatering Pizza
2X Points
We offer a crowd-pleasing assortment of specialty pizzas, plus pastas and salads for a meal your group will love.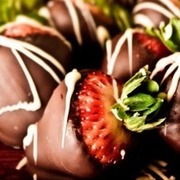 Flavorful, local food
We offer an expansive menu of fresh, flavorful sandwiches, salads, and entrees, all sourcing local ingredients. Fans say our sandwiches and box lunches are excellent.
Eat Fresh
80 Reviews –
The 2009 Zagat Fast-Food Survey rated SUBWAY the #1 overall provider of "Healthy Options", "Best Service" as well as "Most Popular"!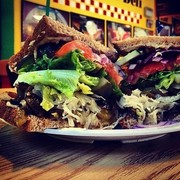 Sandwiches & Breakfast
2X Points
We offer everything you need for a great event, including NY-style sandwiches and desserts, salads, and breakfast trays!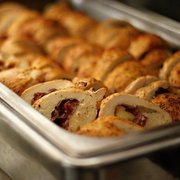 Gourmet Italian Deli
Fresco! Enjoy our gourmet Italian deli sandwiches made with the freshest meats, cheese and breads or try a pasta buffet with our housemade sauces. Finish your meal with our extraordinary tiramisu.
The Best Subs In Town
We offer a wide variety of traditional and specialty subs. They're the best subs in town!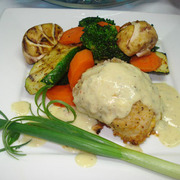 Convenient Catering
2X Points
Gourmet entrees, breakfasts, and box lunches. Rated 4 stars on the Web!
Baja-Style Mexican
The Taco Del Mar menu offers a fast, fun, and delicious alternative to traditional Mexican food. We feature large, hand-rolled burritos and fish tacos made to order just the way you want them.
Better Pizza
37 Reviews –
Better ingredients. Better pizza. We use only hand-tossed, fresh (never frozen) original dough for our pizzas. And don't forget our delicious sides and desserts, too.
Hand-Crafted Ice Cream
We hand-craft our ice cream daily in small batches to bring you the freshest ice cream on earth.
About ezCater
ezCater is the leading marketplace for ordering catering online. You can order from over 38,173 caterers nationwide, and earn rewards on every order. All backed by fantastic customer service. Need help? Just call us, and talk to a real person. No Press 1 nonsense.