Liked It
On-Time
11
caterers available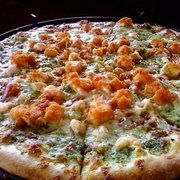 Homestyle Italian Cooking
We offer a range of classic and specialty pizzas and pastas your whole group will enjoy. Don't forget to add a fresh salad and dessert to round out your meal!
Founded by Firemen
310 Reviews –
Firehouse Subs was founded in Jacksonville, Fla., by former firefighting brothers Chris & Robin Sorensen, and serves subs with large portions of premium meats, cheeses, and fresh produce. As they s...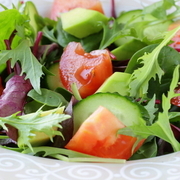 Taste the Difference
2X Points
We offer a range of tasty and affordable catering packages. Our food is made from the freshest and finest ingredients. Taste the difference!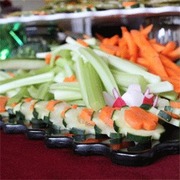 Lunch & Breakfast
5 Reviews –
We make it easy for you to get hot entrees or breakfast ordered for your next meeting or event. Great food and prompt, dependable service. It's What's For Lunch.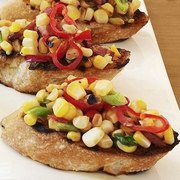 Full Buffet & Box Lunches
Several full buffet & boxed lunch options to make catering your next corporate event extra easy!
Be Good to Yourself
22 Reviews –
Our products are not just good. They're good for you. It's been more than 30 years since Steve, our founder, invented the nutritious and delicious drink now known as a Smoothie. Since then, we have...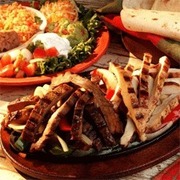 Es Muy Delicioso!
3 Reviews –
Offering great Mexican favorites! Treat your office to our sizzling fajitas with fresh, house-made salsa. Masfajitas es muy delicioso!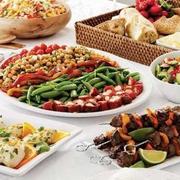 Eastern European fare
We bring you the authentic foods of Eastern Europe and the Mediterranean. We specialize in the dishes of Albania like kebabs. All of our food is homemade with fresh meats and the finest ingredients.
Eat Fresh
67 Reviews –
The 2009 Zagat Fast-Food Survey rated SUBWAY the #1 overall provider of "Healthy Options", "Best Service" as well as "Most Popular"!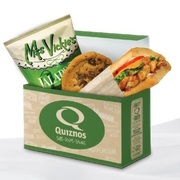 Mmmmm ... Toasty
45 Reviews –
Uncompromising quality for busy people looking for a tasty, fresher alternative to traditional fast food. Quiznos offers better-tasting food through creative, chef-inspired recipes using premium qu...
Serving Our Friends Daily
Serving dozens of breakfast options since 1987. Our omelettes are a crowd favorite.
Order Together
Invite colleagues and clients to edit this order. It's easy!
Budget: None
Guest Checkout: No

About ezCater
ezCater is the leading marketplace for ordering catering online. You can order from over 37,050 caterers nationwide, and earn rewards on every order. All backed by fantastic customer service. Need help? Just call us, and talk to a real person. No Press 1 nonsense.