Liked It
On-Time
14
caterers available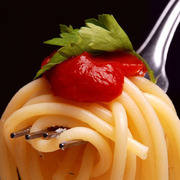 Food with Flair!
17 Reviews –
Food with flair! Dishes served to satisfy. We don't skimp on the preparation or the delicious ingredients that ensure your order tastes even better than it sounds.
Make it Great
2X Points
78 Reviews –
Big group to feed? No problem! We've got you covered.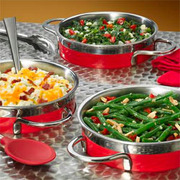 Home Style Meals
617 Reviews –
Time For Something Good. The only thing faster than our 3 hour delivery time is our 2 hour pick-up time. How can we help you with your catering event today?
Eat Fresh
90 Reviews –
The 2009 Zagat Fast-Food Survey rated SUBWAY the #1 overall provider of "Healthy Options", "Best Service" as well as "Most Popular"!
Southwestern Favorites
446 Reviews –
Give your medical office the full Moe's menu of Southwestern favorites. From hot fajita bars to fresh taco salads and our famous Queso dip (and don't forget our cookies), Moe's catering is the memo...
Fresh American Dining
2,350 Reviews –
Simple, fresh, American dining. Ruby Tuesday is driven by uncompromising freshness and quality, and gracious hospitality.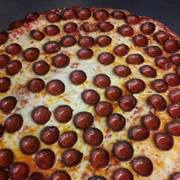 Honest Food Honest Prices
Golden fried chicken and Italian favorites, including our large, 29" pizzas, are our specialties. We are family-owned and have been operating since 1965.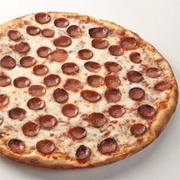 Pizza, Wings, Sandwiches
We've been providing over 75 varieties of pizza, wings, sandwiches, and salads to the Western New York area since 1992.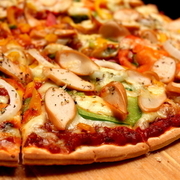 12+ Years of Great Pizza!
2X Points
We have been serving outstanding pizza to Western NY for over 12 years. TRy an assortment of our pies and sandwiches at your next meeting.
WNY's Premier Caterer
2X Points
We have been in the industry for 10 years and have cooked up a phenomenal reputation. See what all the fuss is about, and try one of our catering packages at your next office meeting!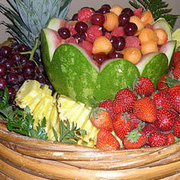 From Scratch Since 1932
Established in 1932. Delicious sandwiches, soups, and entrees, all made from scratch. Come to us for great food at a great price for your next meeting or event.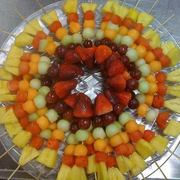 Hot Catering
We offer a large selection of quality homemade buffet-style meals for you and your guests. Try our signature Chicken Bruschetta - it's one of our most popular items!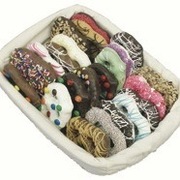 Sweet Pretzels
2X Points
We offer a gourmet pretzels topped with a variety of sweet toppings like chocolate, nuts, and candy.
Legendary Food
It began back in 1993 in Clarksville, Indiana. Our story has become legendary... burgers, chicken, steak, ribs, and all the sides.
About ezCater
ezCater is the leading marketplace for ordering catering online. You can order from over 38,150 caterers nationwide, and earn rewards on every order. All backed by fantastic customer service. Need help? Just call us, and talk to a real person. No Press 1 nonsense.