Liked It
On-Time
10
caterers available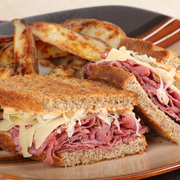 All Occasion Catering
We are committed to providing the highest quality food. We offer a diverse menu of sandwiches, buffet packages, and breakfasts that are sure to make your next event a success.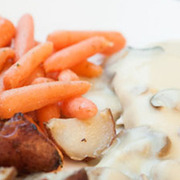 Comfort Food & More
We believe your event should have quality food at reasonable prices. Since 1991, we have specialized in catering to a wide variety of events, including corporate meetings. We offer a range of clas...
Fresh American Dining
1,409 Reviews –
Simple, fresh, American dining. Ruby Tuesday is driven by uncompromising freshness and quality, and gracious hospitality.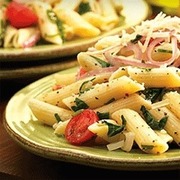 A Taste of Italy
The Italian Gourmet brings nearly four decades of authentic Italian cooking experience to the table. From lasagna bolognese to polenta, we deliver a taste of Italy to you.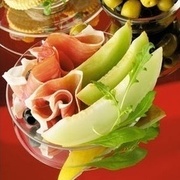 Home Style Meals & More
With over 40 years of combined experience, our husband-and-wife team provides homestyle meals as well as box lunches and sandwiches. We're always excited to serve you.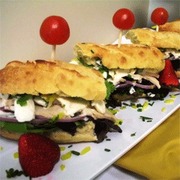 Local Food Service
Since 2003, A'viands has been serving great food by great people. An employee-owned food management company, we provide food service for schools, businesses, and the healthcare industry.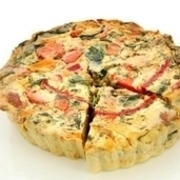 Filling and Flavorful
Filling, flavorful, and satisfying cuisine, including a variety of appetizers, box lunches, and salads.
Eat Fresh
67 Reviews –
The 2009 Zagat Fast-Food Survey rated SUBWAY the #1 overall provider of "Healthy Options", "Best Service" as well as "Most Popular"!
Legendary Food
3 Reviews –
It began back in 1993 in Clarksville, Indiana. Our story has become legendary... burgers, chicken, steak, ribs, and all the sides.
Made from Scratch bagels
9 Reviews –
So much more than our great bagels and great muffins! Deli sandwiches loaded with flavor; fresh and tasty salads; and of course our gourmet Brewster's coffee. Great breakfasts AND great lunches.
Order Together
Invite colleagues and clients to edit this order. It's easy!
Budget: None
Guest Checkout: No

Recent Order Reviews
very helpful and on time. they even came back to pick up thermos, servers, etc.
– Darcy
on time. great pasta and bread. very nice service. will refer to friends
– michelle
About ezCater
ezCater is the leading marketplace for ordering catering online. You can order from over 36,905 caterers nationwide, and earn rewards on every order. All backed by fantastic customer service. Need help? Just call us, and talk to a real person. No Press 1 nonsense.