Liked It
On-Time
13
caterers available
Casual Dining Experience
110 Reviews –
An express casual dining experience with an emphasis on freshness and flavor, Serving fresh tossed salads, oven-baked sandwiches, made-from-scratch soups, and homemade cakes from Newk's open kitchen.
Fresh American Dining
3,125 Reviews –
Simple, fresh, American dining. Ruby Tuesday is driven by uncompromising freshness and quality, and gracious hospitality.
The World's Best Ham
382 Reviews –
Fresh hand-crafted sandwiches, signature HoneyBaked meats, prompt and accurate delivery. Let HoneyBaked satisfy all your medical office catering needs.
Famous Sweet Tea
419 Reviews –
Sandwiches, spuds, salads, soups and sweets - fresh taste and high quality service. And McAlister's Famous Sweet Tea™ stands out from the usual, too.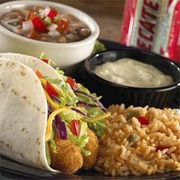 The Mexican Experience
12 Reviews –
We are famous for our authentic Mexican food and top quality Tex Mex menu. Our food and sauces are made from scratch in our kitchens - just like "Mama" would have made!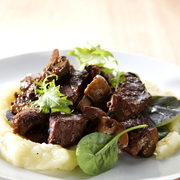 Highest Quality Seafood
Johnny's Catfish & Seafood is owned and operated by someone with over 30 years in the restaurant business. Our menu offers the highest quality seafood including North Louisiana's most famous catfis...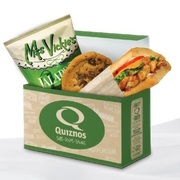 Mmmmm ... Toasty
45 Reviews –
Uncompromising quality for busy people looking for a tasty, fresher alternative to traditional fast food. Quiznos offers better-tasting food through creative, chef-inspired recipes using premium qu...
Legendary Food
3 Reviews –
It began back in 1993 in Clarksville, Indiana. Our story has become legendary... burgers, chicken, steak, ribs, and all the sides.
Eat Fresh
67 Reviews –
The 2009 Zagat Fast-Food Survey rated SUBWAY the #1 overall provider of "Healthy Options", "Best Service" as well as "Most Popular"!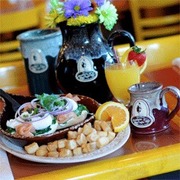 Nothing Short of Right
3 Reviews –
"Nothing Short of Right is Right." Great food and a menu that breakfast, brunch & lunch lovers cannot possibly resist.
Award-winning Flavors
We specialize in chicken wings with our own varieties of flavors. Our distinctive flavors are the product of years of research development. That's why the National Buffalo Wing Festival honors Wing...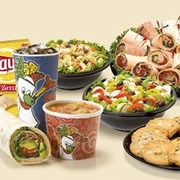 Healthful, tasty sammies
34 Reviews –
Our healthy foods will make your next medical office visit a success. Sandwich recipes developed over 30 years for our original rolled sandwiches include fresh herbs and top quality ingredients in ...
Hand-Crafted Ice Cream
5 Reviews –
We hand-craft our ice cream daily in small batches to bring you the freshest ice cream on earth.
Order Together
Invite colleagues and clients to edit this order. It's easy!
Budget: None
Guest Checkout: No

Recent Order Reviews
Excellent as always. Food was a little cold bc the delivery happed 45 minutes early.
– John
About ezCater
ezCater is the leading marketplace for ordering catering online. You can order from over 36,871 caterers nationwide, and earn rewards on every order. All backed by fantastic customer service. Need help? Just call us, and talk to a real person. No Press 1 nonsense.