Liked It
On-Time
13
caterers available
Founded by Firemen
2X Points
281 Reviews –
Firehouse Subs was founded in Jacksonville, Fla., by former firefighting brothers Chris & Robin Sorensen, and serves subs with large portions of premium meats, cheeses, and fresh produce. As they s...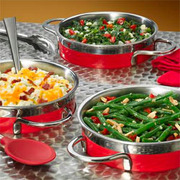 Home Style Meals
534 Reviews –
Time For Something Good. The only thing faster than our 3 hour delivery time is our 2 hour pick-up time. How can we help you with your catering event today?
The World's Best Ham
668 Reviews –
Fresh hand-crafted sandwiches, signature HoneyBaked meats, prompt and accurate delivery. Let HoneyBaked satisfy all your medical office catering needs.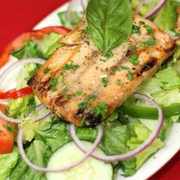 Authentic Creole Catering
At Kafé Kreole, our mission is to exceed your expectations by providing the highest food service. Family owned and operated, with the culinary skills of Chef Rogena and with the assistant of her hu...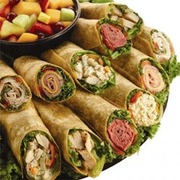 Best New York Style Deli
26 Reviews –
Voted "Best New York Style Deli" by Tampa Magazine! In addition to all your favorites--from corned beef piled high on thick slices of freshly-baked rye to classic Reubens and chicken noodle soup--w...
Fresh American Dining
3,054 Reviews –
Simple, fresh, American dining. Ruby Tuesday is driven by uncompromising freshness and quality, and gracious hospitality.
Eat Fresh
67 Reviews –
The 2009 Zagat Fast-Food Survey rated SUBWAY the #1 overall provider of "Healthy Options", "Best Service" as well as "Most Popular"!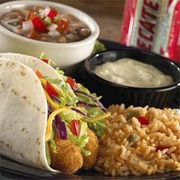 The Mexican Experience
17 Reviews –
We are famous for our authentic Mexican food and top quality Tex Mex menu. Our food and sauces are made from scratch in our kitchens - just like "Mama" would have made!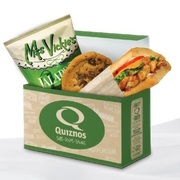 Mmmmm ... Toasty
45 Reviews –
Uncompromising quality for busy people looking for a tasty, fresher alternative to traditional fast food. Quiznos offers better-tasting food through creative, chef-inspired recipes using premium qu...
Better Pizza
37 Reviews –
Better ingredients. Better pizza. We use only hand-tossed, fresh (never frozen) original dough for our pizzas. And don't forget our delicious sides and desserts, too.
Legendary Food
3 Reviews –
It began back in 1993 in Clarksville, Indiana. Our story has become legendary... burgers, chicken, steak, ribs, and all the sides.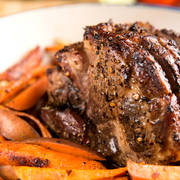 35 Years of Experience
We have been serving high quality catering to the area for over 35 years, and we just keep getting better. We have something on the menu for everyone! Try our hot buffet for lunch, or perhaps our b...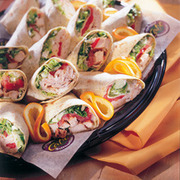 Eat Better. Feel Better.
9 Reviews –
Eat Better. Feel Better. And we're not just smoothies! Try our sandwiches, salads, wraps, and cookies.
Order Together
Invite colleagues and clients to edit this order. It's easy!
Budget: None
Guest Checkout: No

About ezCater
ezCater is the leading marketplace for ordering catering online. You can order from over 36,905 caterers nationwide, and earn rewards on every order. All backed by fantastic customer service. Need help? Just call us, and talk to a real person. No Press 1 nonsense.