Liked It
On-Time
14
caterers available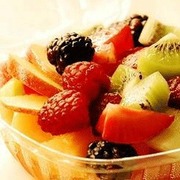 Fresh & Tasty Sandwich
9 Reviews –
Refreshingly different! Fresh cafe food, including breakfast, sandwiches on house-made bread, salads, soups, and pasta.
The World's Best Ham
428 Reviews –
Fresh hand-crafted sandwiches, signature HoneyBaked meats, prompt and accurate delivery. Let HoneyBaked satisfy all your medical office catering needs.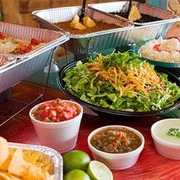 Fresh Mexican Grill
2X Points
19 Reviews –
We cook the freshest Mexican food you'll find! We pride ourselves on cooking everything from scratch, without depending on freezers or microwaves.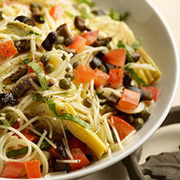 Classic Italian Dishes
2X Points
32 Reviews –
Food! Fire! Fun! Filling and fulfilling food without the inflated price-tag.
Tasty and Affordable
2X Points
We are a family owned and operated business in Corona. Between the two of us we have over 40 years of cooking experience. We offer the highest quality foods at an affordable price.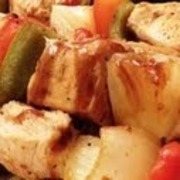 A Twist on Greek Classics
2X Points
We serve up Mediterranean and Greek classics with a California twist. You'll find favorites like hummus, kabobs and gyros, as well as signature flatbreads and specialty pizzas.
Authentic Mexican Grill
2X Points
368 Reviews –
Authentic Mexican favorites are always crowd pleasers. Sizzling, mesquite-grilled fajitas, hand-rolled enchiladas, fresh guacamole, zesty salsa...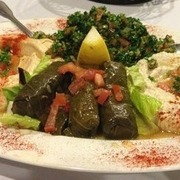 Mediterranean/Lebanese
2X Points
We offer you the finest in Mediterranean/Lebanese cuisine! Try our appetizers, kababs, and salads for a healthful and elegant meal.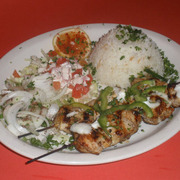 Classice Arabic Cuisine
2X Points
Our specialty is classic Middle Eastern fare, including numerous vegetarian options. Yelpers love our shawarma and baba ghanouj. We're family-owned and operated.
The taco guys
We specialize in authentic Mexican food, offering a variety of catering packages that are sure to satisfy your cravings. Try us for your next event!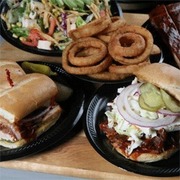 Real barbecue
7 Reviews –
Real barbecue at its best! Our high-tech wood burning barbecue pits enable us to smoke over 3,500 pounds of meat. Try our sandwiches or BBQ packages!
Crazy You Can Taste
13 Reviews –
Spanish for "The Crazy Chicken"! Our flame-grilled chicken is marinated in herbs, spices and citrus juices. We use our unique recipe, passed down from our founders who invented it in Guasave, Mexic...
Eat Fresh
67 Reviews –
The 2009 Zagat Fast-Food Survey rated SUBWAY the #1 overall provider of "Healthy Options", "Best Service" as well as "Most Popular"!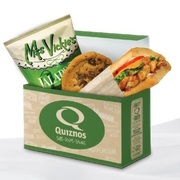 Mmmmm ... Toasty
45 Reviews –
Uncompromising quality for busy people looking for a tasty, fresher alternative to traditional fast food. Quiznos offers better-tasting food through creative, chef-inspired recipes using premium qu...
Order Together
Invite colleagues and clients to edit this order. It's easy!
Budget: None
Guest Checkout: No

About ezCater
ezCater is the leading marketplace for ordering catering online. You can order from over 36,871 caterers nationwide, and earn rewards on every order. All backed by fantastic customer service. Need help? Just call us, and talk to a real person. No Press 1 nonsense.