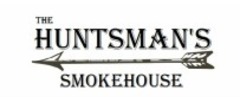 Earn up to 5% in ezRewards Points with every order, and convert them to Amazon.com Gift Cards.
Order Delivery or Take Out from 1 Location
Ohio
Westerville

8333 Market Exchange Dr

Order Now
About The Huntsman's Smokehouse
On ezCater.com since 05/23/2016

    Customers say if you're looking for some tender Southern-style BBQ, we're the place for you. Our smoky pulled pork, brisket, and chicken will satisfy your tastebuds and then some, especially paired with savory treats like our fried mac & cheese bites or golden tater tots. If you haven't given us a try, you're missing out.