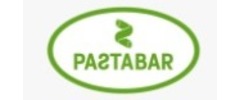 Yes, we're open!
Individual packaging available on marked items.
Contactless delivery available at checkout.
Order Delivery or Take Out from 2 Locations
About Z Pastabar

    When you order from us, you're in control of your pasta destiny. Our chefs craft signature dishes with every flavor profile you can dream up: creamy chicken tetrazzini, healthy high-protein pasta, traditional Bolognese, salmon-studded Nordic pasta, and more. Treat your guests to healthy, hearty, tailored comfort in a bowl.