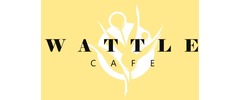 Yes, we're open!
Individual packaging available on marked items.
Contactless delivery available at checkout.
Order Delivery or Take Out from 2 Locations
About Wattle Cafe

    We offer energizing breakfasts and wholesome lunches full of our delicious bowls, waffles, sandwiches, and more. Our menu combines a variety of refreshing ingredients, flavors, and gluten-free and vegetarian options for everyone to enjoy. Wattle you decide on?