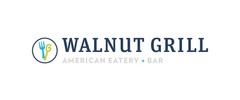 Yes, we're open!
Individual packaging available on marked items.
Contactless delivery available at checkout.
Order Delivery or Take Out from 7 Locations
About Walnut Grill

    Walnut Grill Catering is your one-stop shop for all of your catering needs to host a successful personal event, office party or any other requirement you may have.  We provide you with door to door service, set-up and supplies as necessary.  If you have any questions regarding our menu or choices or have special requests, please call the location directly.  Thank you for considering Walnut Grill for your catering!

Walnut Grill Loyalty Points Will Not Be Applied To Accounts or Redeemed From Accounts When Using ezCater.