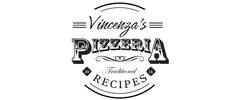 Yes, we're open!
Individual packaging available on marked items.
Contactless delivery available at checkout.
Order Delivery or Take Out from 2 Locations
About Vincenza's Pizzeria

    From Italian table etiquette to the favorite dishes that filled our family table, our culinary history has carried us to today. Some customs change, but our food has remained the same. When you order from us, you're ordering traditional recipes from Mama Vincenza's repertoire.