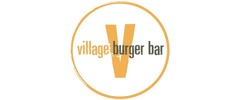 Yes, we're open!
Individual packaging available on marked items.
Contactless delivery available at checkout.
Order Delivery or Take Out from 5 Locations
About Village Burger Bar

    Regardless of your event, we've got you and your party covered with American classics that will meet and exceed everyone's expectations. With options ranging from customized burger bars and conveniently packaged panini boxed lunches, our meals are easy to eat and even easier to enjoy.  Regardless of your choice, the ingredients are guaranteed to be flavorful and satisfying.