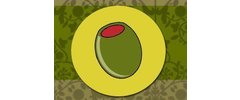 Yes, we're open!
Individual packaging available on marked items.
Contactless delivery available at checkout.
About The Olive Express

    Since 2010 we've been an upscale, fast-casual Mediterranean restaurant serving healthy and tasty, well-prepared food. We are experienced in catering to business professionals with fast-paced lifestyles. Try our panini, deli sandwiches, and/or salads at your next meeting and have all your guests thanking you!