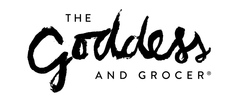 Yes, we're open!
Individual packaging available on marked items.
Contactless delivery available at checkout.
Order Delivery or Take Out from 5 Locations
About The Goddess and Grocer

    We're anything but your ordinary sandwich spot. With inspired international and approachable food from all over the world, our menu has something for everyone. We strive to find the freshest ingredients and utilize them in a unique way. We chalk our menu full of classic sandwiches like the California Dreaming and Garden Goddess that rival any traditional deli. Our delicious salads are colorful and topped with homemade dressings. We have also become an iconic Chicago bakery, with sweets and treats that will make your eyes pop. Try The Goddess Rainbow Cake, one of the most Instagrammed desserts in Chicago!