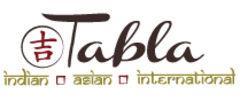 Yes, we're open!
Individual packaging available on marked items.
Contactless delivery available at checkout.
Order Delivery or Take Out from 2 Locations
About Tabla Restaurant & Catering

    Our team has over 75 years of experience in all styles of Indian, Asian, and International food. We offer a new twist on traditional recipes and time honored favorites, while keeping with contemporary Indian cuisine. Let us entice your taste buds!