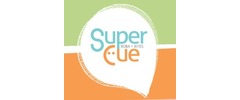 Yes, we're open!
Individual packaging available on marked items.
Contactless delivery available at checkout.
Order Delivery or Take Out from 1 Location
About Super Cue Cafe

    We believe in the importance of a daily dose of sweetness. It not only makes life more enjoyable but certainly acts as fuel when we are in need of strength and happiness. Combining ten years of industry experience and a lifetime of seeking happiness, we are bringing the authentic experience of boba and tea to the bay area.