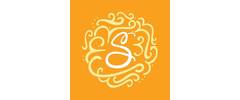 Yes, we're open!
Individual packaging available on marked items.
Contactless delivery available at checkout.
About Sassool

    We're a family-owned restaurant steeped in tradition; our firm motto has always been: "If you wouldn't serve the food to yourself and your family, then don't serve it to others." With over three generations of food-lovers contributing to the restaurant's success, it's easy to see how we've earned our 4.5-star Yelp rating! Customers love our Baba Ghannouj and Kofta Burger Platter - bring the tastes of home right to your office door!

We offer a wide selection of imported spices, olives, dried fruits, seeds, nuts, and other Mediterranean specialty groceries.