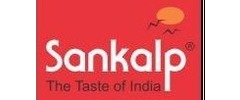 Yes, we're open!
Individual packaging available on marked items.
Contactless delivery available at checkout.
Order Delivery or Take Out from 2 Locations
About Sankalp

    Our namesake is Sanskrit for a heartfelt intention or resolve to do something, and that word describes our story perfectly. We've turned our goal into reality with our Indian-inspired menu full of tasty classics like paneer tikka masala and vegetable biryani, and with only vegetarian offerings, we're putting our own spin on Indian fare.