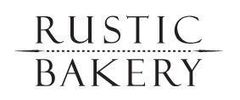 Yes, we're open!
Individual packaging available on marked items.
Contactless delivery available at checkout.
Order Delivery or Take Out from 4 Locations
About Rustic Bakery Cafe

    We offer artisan pastries, delicious homemade soups, sandwiches, and fresh salads prepared daily. Our organic gourmet cuisine is sure to be a hit at your next meeting or event!