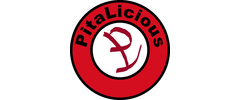 Yes, we're open!
Individual packaging available on marked items.
Contactless delivery available at checkout.
Order Delivery or Take Out from 2 Locations
About PitaLicious

    Get all of your favorite Mediterranean dishes in one simple step. Our catering packages include tons of options for everyone, including halal meats, vegan items, and light sides and salads. Mediterranean cuisine offers the ideal balance of rich, flavorful meats and healthy vegetarian staples, making it the perfect choice for your next event.