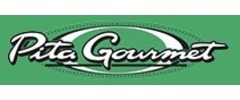 Yes, we're open!
Individual packaging available on marked items.
Contactless delivery available at checkout.
Order Delivery or Take Out from 3 Locations
About Pita Gourmet

    We're a unique eatery serving customized sandwiches and platters all based on popular Mediterranean and Buffalo concepts. Our Mediterranean-American fusion concept allows our creative culinary team to create recipes that are specific to us and cannot be found anywhere else! Give us a try for new and exciting flavors.