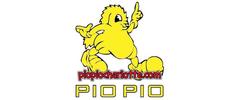 Yes, we're open!
Individual packaging available on marked items.
Contactless delivery available at checkout.
Order Delivery or Take Out from 2 Locations
About Pio Pio Restaurant

    Yelpers can't stop talking about our rotisserie chicken, which has been favorably featured in The Charlotte Observer. Grab it with a side, salad, and dessert, and you're ready to get the whole office talking!