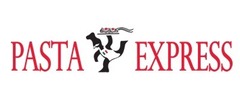 Yes, we're open!
Individual packaging available on marked items.
Contactless delivery available at checkout.
Order Delivery or Take Out from 3 Locations
About Pasta Express Catering

    Our pasta takes Italian cooking to the next level. From our famous spaghetti to our classic lasagna, you'll feel like you're in heaven after each bite.  Give us a try for the authentic Italian treatment at your next event.