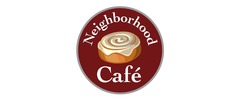 Yes, we're open!
Individual packaging available on marked items.
Contactless delivery available at checkout.
Order Delivery or Take Out from 2 Locations
About Neighborhood Cafe

    Famous for our cinnamon buns and our century's worth of history, we specialize in home-style cuisine. For affordable breakfasts and lunches that epitomize American cooking, give us a try.