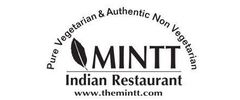 Yes, we're open!
Individual packaging available on marked items.
Contactless delivery available at checkout.
Order Delivery or Take Out from 1 Location
About Mintt Indian Cuisine

    From dosas and wraps to chicken, lamb, and vegetarian entrees, we've got everything you were hoping for when it comes to Indian cuisine. Locals love us, and you will too when you order our delicious dishes for your office.