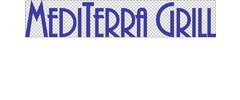 Yes, we're open!
Individual packaging available on marked items.
Contactless delivery available at checkout.
Order Delivery or Take Out from 2 Locations
About MediTerra Grill

    Celebrate the flavors of Greece and Lebanon with our old world recipes and fresh ingredients. Don't reach for fast food when you can have something that is both tastier and healthier, such as chicken kofta or vegetarian moudardara.