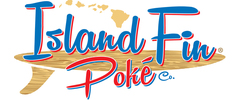 Order Delivery or Take Out from 8 Locations
About Island Fin Poke Co.

    Straight outta the ocean and into your bowl, that's how our fish gets to you. We use only the best fish, produce, and ingredients (yep, we check IDs at the door) to create flavorful and memorable poke bowls Hawaiian and Caribbean-style. We'd love for you to join the 'ohana (family)!