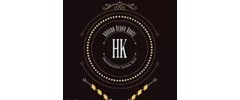 Yes, we're open!
Individual packaging available on marked items.
Contactless delivery available at checkout.
Order Delivery from 1 Location
About Hudson Kebab House

    Customers say our food is as good as any you'd find in Turkey itself— maybe even better. Customers say our zucchini pancakes are a must-try, our kabobs are seasoned authentically, and even our rice is beyond all expectations. Give us a try and your guests will be clamoring for more.