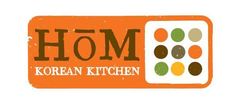 Yes, we're open!
Individual packaging available on marked items.
Contactless delivery available at checkout.
Order Delivery or Take Out from 4 Locations
About Hom Korean Kitchen

    We're your source for fresh Korean food made from scratch. Choose your base, choose your proteins, and choose your vegetables, and we'll put it all together into a food bowl you can't resist. There's nothing to get bored with here— there are plenty of creative combinations to choose from every time you order.