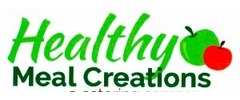 Yes, we're open!
Individual packaging available on marked items.
Contactless delivery available at checkout.
Order Delivery or Take Out from 9 Locations
About Healthy Meal Creations

    We pride ourselves on offering you a healthy but delicious meal that is sure to satisfy your appetite. Our menu varies from breakfast omelettes to cupcakes and everything in between. We use only the finest ingredients in the dishes we create and you're guaranteed to find something for everyone!