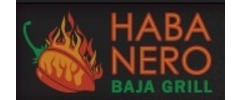 Yes, we're open!
Individual packaging available on marked items.
Contactless delivery available at checkout.
Order Delivery or Take Out from 3 Locations
About Habanero Baja Grill

    Let us bring you the authentic taco stand experience! Choose from our new expanded menu to create your own tacos or rice bowls, piled high with deliciously seasoned meats and seafood. You can rely on us to help you bask in the goodness of healthy, authentic Mexican food.