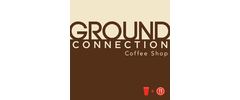 Yes, we're open!
Individual packaging available on marked items.
Contactless delivery available at checkout.
Order Delivery or Take Out from 3 Locations
About Ground Connection Coffee

    What's good on our menu? The answer is everything. Our muffins will put the pep in your step and you'll be dreaming of our artisan sandwiches long after lunch. Just make sure you save room for our jumbo decadent cookies!