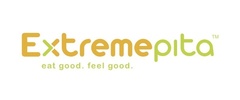 Yes, we're open!
Individual packaging available on marked items.
Contactless delivery available at checkout.
About Extreme Pita

    Life's better with some tasty ingredients stuffed into a pita. With our chipotle chicken and BBQ steak pita sandwiches, we're taking our pita game to a whole new level. We're serving up unique and delicious pita sandwiches that you simply can't get anywhere else!