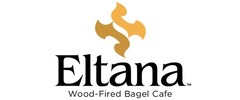 Yes, we're open!
Individual packaging available on marked items.
Contactless delivery available at checkout.
About Eltana

    We aim to make a deliciously different bagel and bring it directly to you with flair, warmth, and soul. It's all in the process of crafting our specialty wood-fired bagels that sets us apart from the rest. Pair our specialty spreads with our bagels to get the most unique experience.