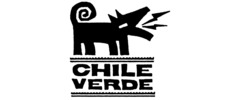 Yes, we're open!
Individual packaging available on marked items.
Contactless delivery available at checkout.
About Chile Verde Cafe

    For more than 18 years, Chile Verde has been dedicated to bringing the flavor of the "land of enchantment" -- New Mexico, to Central Ohio. The cuisine of New Mexico is a blend of three cultures: Spanish, Anglo, and Native American. The green chili (Chile Verde!) is our defining ingredient, giving all our food a spicy fullness you won't find elsewhere.