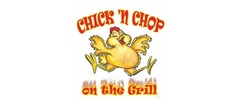 Yes, we're open!
Individual packaging available on marked items.
Contactless delivery available at checkout.
Order Delivery or Take Out from 2 Locations
About Chick N Chop

    With over 25 years of experience, we have developed a local reputation for quality food and outstanding service. From our Bella Mushroom Ravioli to our Hail Caesar Salad, our dishes are perfect for every occasion. Order and enjoy!