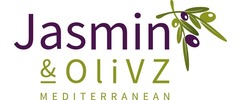 Yes, we're open!
Individual packaging available on marked items.
Contactless delivery available at checkout.
About Catering By Jasmin

    For over 20 years, we have been serving a unique blend of Greek and Lebanese cuisines. All of our dishes are made entirely from scratch and range from our famous kabobs, hummus, Greek salad, and gyros, to grape leaves, chicken shawarma, and homemade feta.