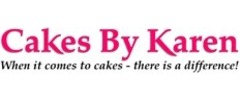 Yes, we're open!
Individual packaging available on marked items.
Contactless delivery available at checkout.
Order Delivery or Take Out from 4 Locations
About Cakes by Karen

    Think outside the cake pan! When it comes to our cakes - there is a difference. Our delicious cupcakes are a unique way to leave a lasting impression. Or, try our cookies and brownies!