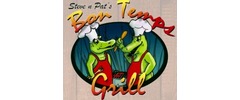 Yes, we're open!
Individual packaging available on marked items.
Contactless delivery available at checkout.
Order Delivery or Take Out from 2 Locations
About Bon Temps Grill

    Our family operated restaurant brings that Cajun kick you need for your next event! We put love into all of our dishes to leave everyone full and satisfied. Come check out why we're the neighborhood favorite in Lafayette.